Discipleship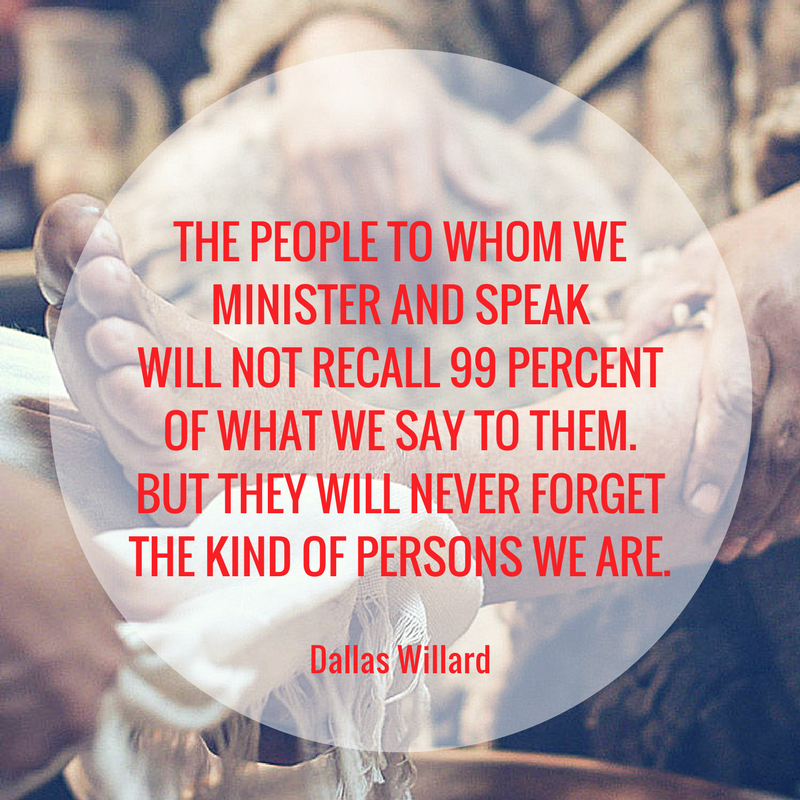 Discipleship is the process of making disciples. It refers to the way that people commune with Jesus and imitate His life. Discipleship can include―but is not limited to―strategies, programs, and disciplines that help people follow Jesus more closely. 
Disciple-making cannot be done apart from God's Spirit, but is also not done without human effort. This training page is filled with suggestions for how you can abide with Jesus and help others be His disciples. You'll find articles and videos below along with information on the training material that MinistryLift can customize to fit your specific discipleship needs. 
TRAINING WORKSHOPS
The discipleship workshops can be modified to fit your context (they can be shortened, lengthened, or even combined with elements from other workshops). The length of the training videos below may vary due to the amount of group activities and discussions that are included, but they are typically 60-80 minutes long. These videos are currently available to MinistryLift members. Members receive access to all of the videos on this page (plus all of our other training videos) as well as free access to future webinars and discounts on other training events (click here to find out more about MinistryLift memberships or register below). 
Developing a Strategic Pathway for Discipleship in Your Church   
Dr. Randy Wollf outlines a holistic process for making disciples that involves churches growing in 11 areas (click here to read the blog article). These areas are explained in greater detail in subsequent training. 
Helping Others Grow in Christ 
This workshop identifies the key elements for how you can help yourself and others take next steps in your relationship with Jesus. One of the practical applications will be learning how to use a Rule of Life to grow one's relationship with Jesus [MinistryLift members can access this video here].
Developing Godly Character 

Many leaders have impressive skills, but lack the character qualities that undergird long-term effectiveness within a team. Based on his recent research study of over 100 leaders, Dr. Randy Wollf shares how you can develop character qualities that will help you reflect Christ, serve others well, and teach people around you to do the same [MinistryLift members can access this video here].
Discerning Personal Calling 
God has a special plan for every believer and when people are able to discern God's calling for their life, they often live with greater focus and passion. This workshop provides a process for discerning and living out your God-given calling [MinistryLift members can access this video here].
Coaching Others 
This workshop equips you in the leader's approach to coaching others based on Keith Webb's book, The COACH Model for Christian Leaders. You will learn how to better connect with another person, determine the objective of a coaching conversation, build awareness of the key issues in the coachee's life, work with the coachee to determine next steps, and review the highlights of the session. You will also have an opportunity to learn and practice essential coaching skills such as listening, asking good questions, focusing, and empowering. By the end of the training, participants will be able to use this model to coach others [MinistryLift members can access this video here]. 
BLOG ARTICLES  
MinistryLift bloggers often write on discipleship and various spiritual disciplines. Most of the resources are connected to the 11 essential elements of discipleship. Here is a survey of other articles: 
Calling
How to Discern Your God-Given Call 
Living Out God's Call, No Matter What   
Creating a Personal Timeline: Gaining Perspective on the Past to Help Guide You Today
Ten Principles for Discerning God's Will Together  
Bible 
Seven Ways to Make Scripture Come Alive 
Random Order: Read, Memorize, Study  
Why Adults Don't Memorize Scripture  
How Lettuce Helps Me Memorize Scripture 
Evangelism 
Developing a Missional Mindset in Your Church 
Are You Doing Ministry Like an Angry Tourist?  
Six Ways Anyone Can Share Christ
Eight Biblical Reasons for Sharing Christ With Others  
Decision-Making 
Don't Follow Your Heart 
10 Principles for Discerning God's Will Together 
Spiritual Disciplines
Five Strategies for Growing Your Character 
Using a Rule of Life to Support Your Spiritual Growth  
The Power of Gratitude 
3 Steps for Developing a Personal Growth Plan 
CONTACT MINISTRYLIFT 
If you're interested in exploring how MinistryLift can provide help to strengthen your disciple-making approach, please click here to start the conversation. 
Dr. Randy Wollf is Associate Professor of Practical Theology and Leadership Studies at MB Seminary (Langley, BC campus) and Director of MinistryLift. Randy has also served as a pastor, church planter, missionary, and church council moderator.